HEALTH ENTREPRENEURSHIP PROGRAM is an academic multidisciplinary degree co-developed by Lille University and Eurasanté. Both its teaching team and health company mentors will help you broaden your knowledge and your understanding of the health sector's innovation ecosystem as well as its technological and economic challenges.
REPLAY - Afterwork Entreprendre en santé

A 10-MONTH TRAINING PROGRAM
TO BECOME A HEALTH ENTREPRENEUR
Whether you are a project leader
Or willing to join a health startup looking for a CEO.

Personalised track
Biotech/Pharma, medtech, e-health

Theory Lessons
business & management, market
access, health & Science

Professional practice
60h in a company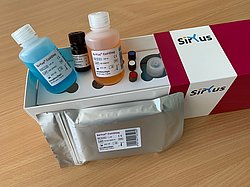 Health passport :
Innobiochips provides its serological test
for COVID19 in the United Kingdom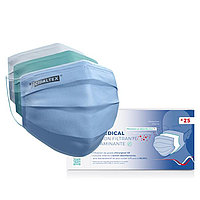 Pr Nicolas Blanchemain from Lille University
designed a mask that kills the coronavirus in
partnership with the compagny Bioserenity.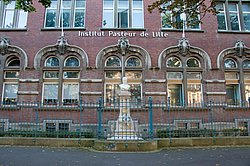 Apteeus and the institute Pasteur of Lille
launch clinical to test the efficacy of a drug
candidate against Covid19